What you'll get
Read-only
Read-Only issue detection allows you to install the client, and that's it.
The Watchman Monitoring Client gathers the information it needs to report on and stops until the next check-in; no additional modifications or intrusions to the device. No writing to the disk, and no constant running. 
We monitor devices, not people or their activities. Our client tells you how sea-worthy your computers are!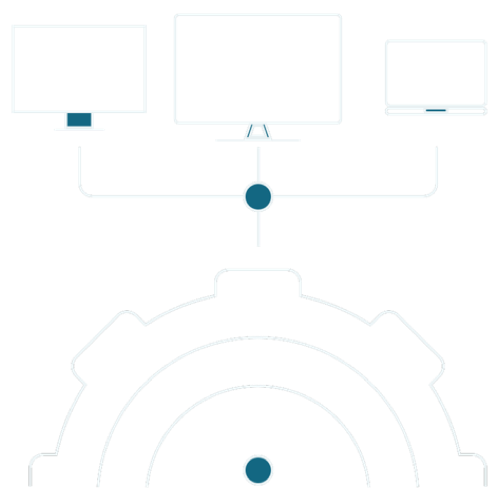 Cross-Platform
The Watchman Monitoring Client has installers that can build on Mac, Windows, and Linux.

You can use the same tool for all managed devices in your envoy; no need to switch tools for different platforms.
Don't get caught between the devil and the deep blue sea! Watchman Monitoring Client allows you to tend to your fleet from a single vantage point. 
Full Support
We offer you, the IT Professional, all the support you need to make the most of your subscription.
We maintain a robust help center and community forum, and direct support is only an email, chat, or call away — whatever works best for you! 
We draw the line at telling you how to navigate the course to fix issues. That's where your experience and knowledge come in, and why we don't sell directly to end users.
Top Features
PROACTIVE REPORTING
The Monitoring Client can give you a head's up on storms brewing on your devices' horizon.
Our proactive Monitoring reports allow you to know when troubles are ahead, and assist your clients to safer waters before before you have a man overboard!
AT-A-GLANCE COMPUTER STATUS
The Dashboard gives you a visual handle on your users' devices and maintains look-out to help keep unforeseen failures at bay.
Customizable reports can be generated from the Dashboard's information to assess and make technical recommendations to get repairs underway.
CONTACT MENU
Our Contact Menu sits on every machine's taskbar, ready to send out the SOS in one click.
You chart the course of how they reach you — ticketing systems, direct messaging, remote support, or website!